Transportation News 2021 – Yearly Review
In the first week of 2022, we wanted to take a quick look back at 2021 to recap some of the biggest stories of the year.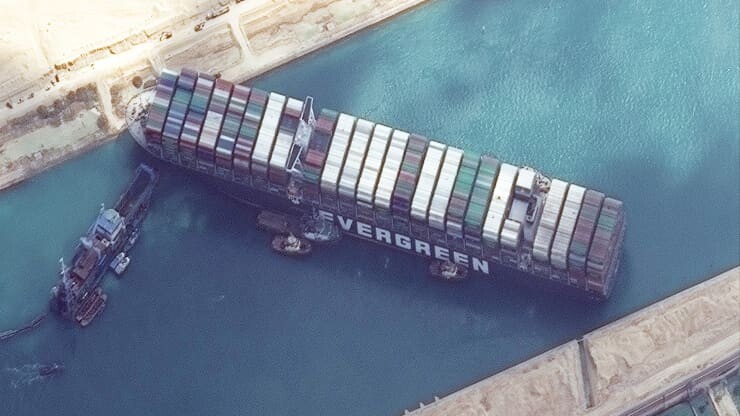 Suez Stuck 
The beginning of the year was somewhat uneventful as people began to believe that we may be getting back to normal after a very difficult 2020. However, in March we received our first major blow that threw the industry into a panic. After being stuck for less than a week the Evergiven caused massive delays around the globe and caused major economic impacts. The short blockage caused so many issues, many experts say that it is still contributing to equipment shortages and high rates today. – more details covered in the New York Times
Strikes and Shutdowns
Two major delays that affected key transportation infrastructure in 2021 were labour strikes, and port shutdowns. In a year still largely defined by COVID-19, one of the major recurring stories of the year were port shutdowns caused by virus outbreaks. Several ports were forced to partially or completely shut down due to confirmed cases among workers. Meanwhile, the pandemics exposure of major social issues also gave way to a series of strikes from workers unions in everything from manufacturing to tech to transportation.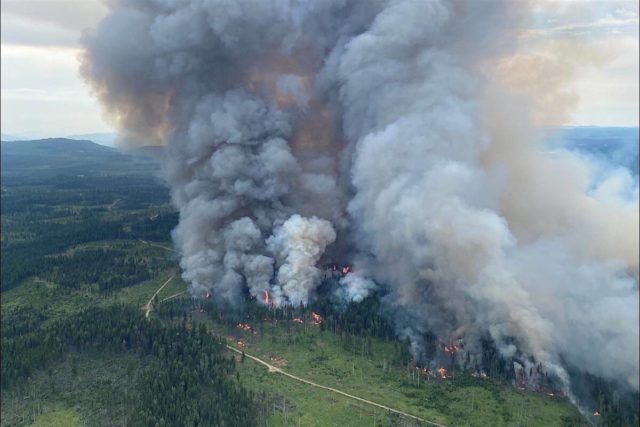 BC's Double Dose of Catastrophe
This year Canada's west coast was hit by two separate devastating natural disasters. Over the summer, several areas of BC were continuously plagued by wildfires that caused massive evacuation efforts and millions of dollars of property damage. Unfortunately, there was barely any reprieve for the hardest-hit communities as not long after, waves of flooding struck areas of BC creating more evacuation orders and causing more damage. Certain key infrastructure damaged by the floods took weeks to repair and once again cut off access to a large swath of the country. – We covered more on this in our Dec. 8th post on BC Flooding.
Vaccine Rollout
One of the positive stories of the year has been the world's effort to combat the COVID-19 virus through vaccination. In late 2020 and early 2021, several vaccines were approved around the world, and deployment efforts began to inoculate as many people as possible in order to stem the spread of the virus. To date over 9 billion doses of vaccines have been administered globally and millions more are being added to the total every day. – We covered more on this in our Dec. 13th post Crossborder Vaccine Pushback.