Shipping Container Backlog Persists
Shipping Container Backlogs: Thanks to two extremely complicated years in global shipping in 2020 and 2021, the delays in 2022 have become more background noise than breaking news. However, they are far from gone. As we still feel the effects of COVID backlogs, the Ukraine war continues to take its toll, and we head into a wave of global inflation and market contraction, we may be looking at more, not fewer delays and disruptions in the global logistics space.
Today we wanted to check in on some of the major delays that are currently going on around the world and look at what impacts may be coming in the next few weeks and months as we head into a very strange busy season.
Europe
The two countries making major shipping news in Europe at the moment are Germany and The Netherlands. In Germany, ports across the country were still in the midst of recovering from strikes that took place early in June when, late last month, a massive storm hit affecting many North German ports. On top of this scheduled maintenance, public holidays and other factors have led to widespread shortages and delays that have locked up a fair share of the rail capacity in the country.
Just west of the issues in Germany, the Netherlands is facing its own suite of issues. Due to the lockdowns in China, earlier this year causing many carriers to blank sailings from Europe to affected Chinese ports, Europe's main export hub of Rotterdam is still working through the back long of cargo heading to Asia. This backlog has forced carriers to prioritize filled containers over empties, meaning that China and other Asian countries may be facing a box shortage later this year during a crucial export season.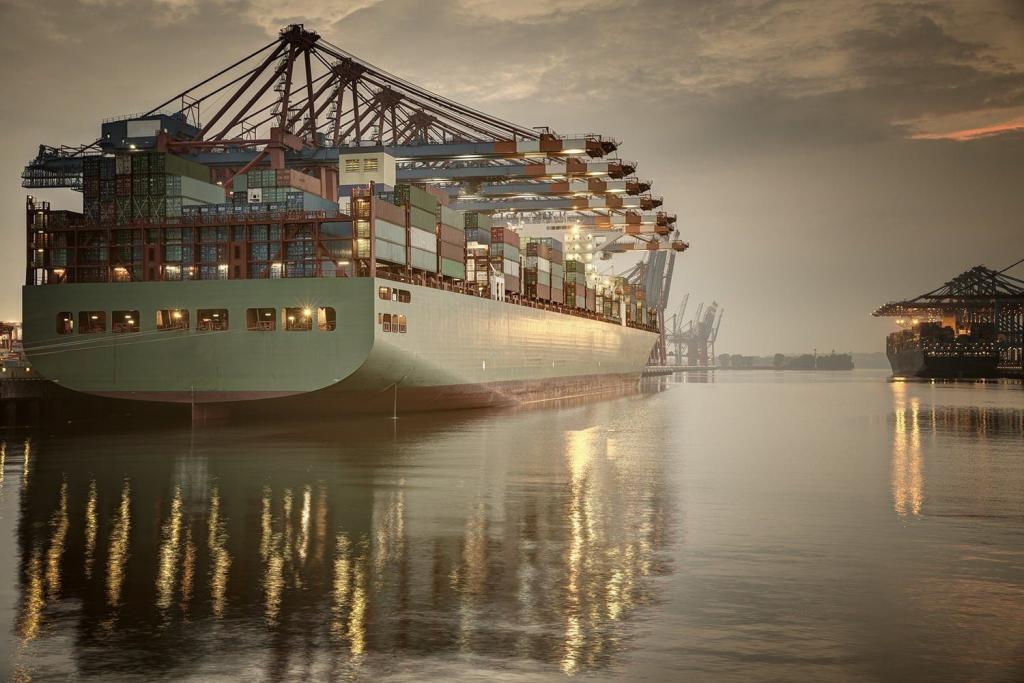 Asia Pacific
As mentioned above, empty containers being tied up in foreign ports is a big issue currently facing many ASPAC ports. However, in addition to this, the demand for trans-pacific imports to Asia has also continued to drop. With a global slump in demand for goods and a shift towards services, many manufacturers in the region have begun slashing their orders for imported raw materials in order to compensate for what will likely be a less active fall and winter shopping season. This trend of less consumer spending on goods could affect other areas of the world as well, however, dealing with the existing and backlogged demand will still be a process that could take weeks or months.
More on Asia port issues here.
North America
Here in North America, we've seen container congestion both at ports and on the rail. As we've mentioned in our newsletter for the last few weeks, rail service across Canada still continues to be affected by a lack of available equipment and long pickup waiting times. These factors have increased costs and had downstream effects leading to longer delivery times.
South of the border the problems with container availability and delivery stem mostly from the seaports. At the Port of Oakland for example, dwell times have gotten so bad that the port slashed its free dwell time from seven to four days. In a similar situation, the United States' busiest ports, Los Angeles and Long Beach are both seeing an increase in containers sitting in the port for extended periods of time. Since February, the number of containers that have dwelled in the ports for nine days or more has doubled to an astounding 48,000 containers.
The resurging number of containers sitting in the port has led many to believe that the port authority may finally make good on its promise to impose $100 a day fees for waiting containers. The fees were initially announced in October of last year and have been delayed every week due to supposed progress in reducing backlogs. It seems that the mere threat of the fee is no longer enough to motivate shippers and logistics providers and it may soon be time to go through with the fee.
What's next?
Though they are still causing delays, many of the issues mentioned above are likely smaller blips on the global container shipping market / global shipping crisis 2022. Backlogs at ports and labor disputes have become somewhat of a normalized feature of the market since COVID first took its toll in 2020. AS we move forward, we're likely to see a much slower busy season due to lessened consumer demand, which will hopefully allow the market some time and capacity to sort out the residual issues of the last few years. Whether we will see rates and transit times return to their pre-COVID levels is another story.