Simplifying B2B Logistics: Tips and Tricks for Success
B2B logistics can be complex and time-consuming, but simplifying these processes is crucial for any business looking to succeed. By streamlining your logistics, you can save time, reduce costs, and improve customer satisfaction. Here are some top tips and tricks to help you simplify your B2B logistics and boost your bottom line.
One of the best ways to simplify B2B logistics is to automate your processes. This can include automating order processing, inventory management, and shipping. By using software and technology to handle these tasks, you can reduce the risk of errors and save time and money. Additionally, automation can help you stay on top of your logistics in real-time, allowing you to make adjustments and improvements as needed.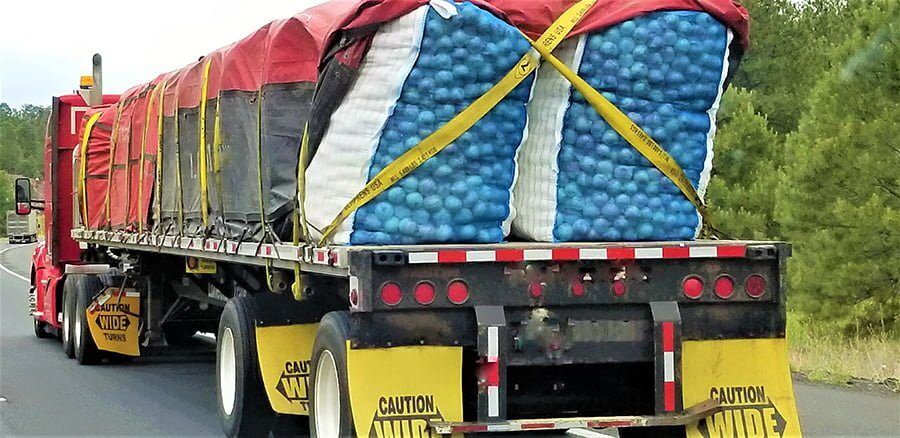 Consolidating B2B Shipments
Consolidating shipments from multiple businesses into a single shipment can help reduce transportation costs and increase efficiency. This involves combining multiple smaller shipments into a larger shipment to take advantage of economies of scale.
Use of Standardized Packaging
Using standard packaging sizes and materials can help simplify B2B logistics by reducing the risk of errors or delays. This can also help reduce transportation costs by minimizing excess weight and volume. Learn more at Packaging World.
Use a Centralized Platform for Communication
Communication is key in B2B logistics, and using a centralized platform can make it much easier to stay in touch with your partners and suppliers. This can include using a project management tool like Asana or Trello to keep track of tasks and deadlines or using a messaging app like Slack to stay in touch with team members in real-time. By having all communication in one place, you can reduce the risk of miscommunication and ensure that everyone is on the same page.
Effective communication between businesses, carriers, and other parties involved in B2B logistics can help simplify the process by reducing the risk of errors, delays, and misunderstandings. This involves establishing clear communication channels, sharing information in a timely and accurate manner, and resolving issues promptly.
Optimize Your Inventory Management
One of the most important aspects of B2B logistics is inventory management. By optimizing your inventory management, you can reduce costs, improve efficiency, and ensure that you always have the products your customers need. This can include using inventory management software to track stock levels, implementing a just-in-time inventory system to reduce waste, and regularly reviewing your inventory to identify areas for improvement. By taking a proactive approach to inventory management, you can simplify your logistics and improve your bottom line.
Consider Outsourcing Your Logistics
Outsourcing logistics to a third-party provider can help simplify B2B logistics by allowing businesses to focus on their core competencies while leaving transportation logistics to the experts. This can also provide cost savings, scalability, and flexibility.
Partner with Reliable Carriers & Suppliers like Nu-Era
When it comes to B2B logistics, partnering with reliable carriers and suppliers is crucial. Look for companies with a proven track record of on-time delivery, quality products, and excellent customer service. By working with trusted partners, you can reduce the risk of delays, damaged goods, and other logistical issues that can impact your business. Additionally, consider establishing long-term relationships with your carriers and suppliers to build trust and ensure consistent service.
Develop Partnerships - We're in this Together
Developing partnerships with other businesses and logistics providers can help simplify B2B logistics by creating a network of reliable partners that can be relied upon to handle transportation and other logistics-related tasks.
Analyze and Improve Your Logistics Performance
Overall, simplifying B2B logistics requires a combination of technology, process optimization, communication, and outsourcing. By streamlining logistics processes, businesses can improve efficiency, reduce costs, and focus on their core competencies.
To simplify B2B logistics, it's important to regularly analyze and improve your logistics performance. This involves tracking key metrics such as delivery times, inventory levels, and transportation costs. By identifying areas for improvement, you can implement changes to streamline your processes and reduce costs. For example, you may find that consolidating shipments or optimizing your warehouse layout can help you save time and money. Regularly reviewing and improving your logistics performance can help you stay competitive and meet the evolving needs of your customers.
Simplifying B2B Logistics - It's What We De!
If you're interested in learning more about Simplified B2B Logistics, or are interested in how Nu-Era Logistics can help – Contact Us Today.